Intentional Metalsmithing
Prior to taking Intentional Metalsmithing I was making and selling my work at shows through the South Eastern United States. I had built a strong Instagram presence and been making jewelry for about eight years part-time. My work could be comfortably described as organic, one of a kind, gemstone and sculptural silver. In addition, I also had a career as a psychotherapist in Atlanta, GA for over 30 years.
The most unexpected part of Intentional Metalsmithing was the wonderful community of artists. Most of whom I have never met yet feel a strong connection of encouragement and support. I realized in this class that I had a creative loneliness. I needed to share my work, ideas, new designs and techniques with likeminded folks.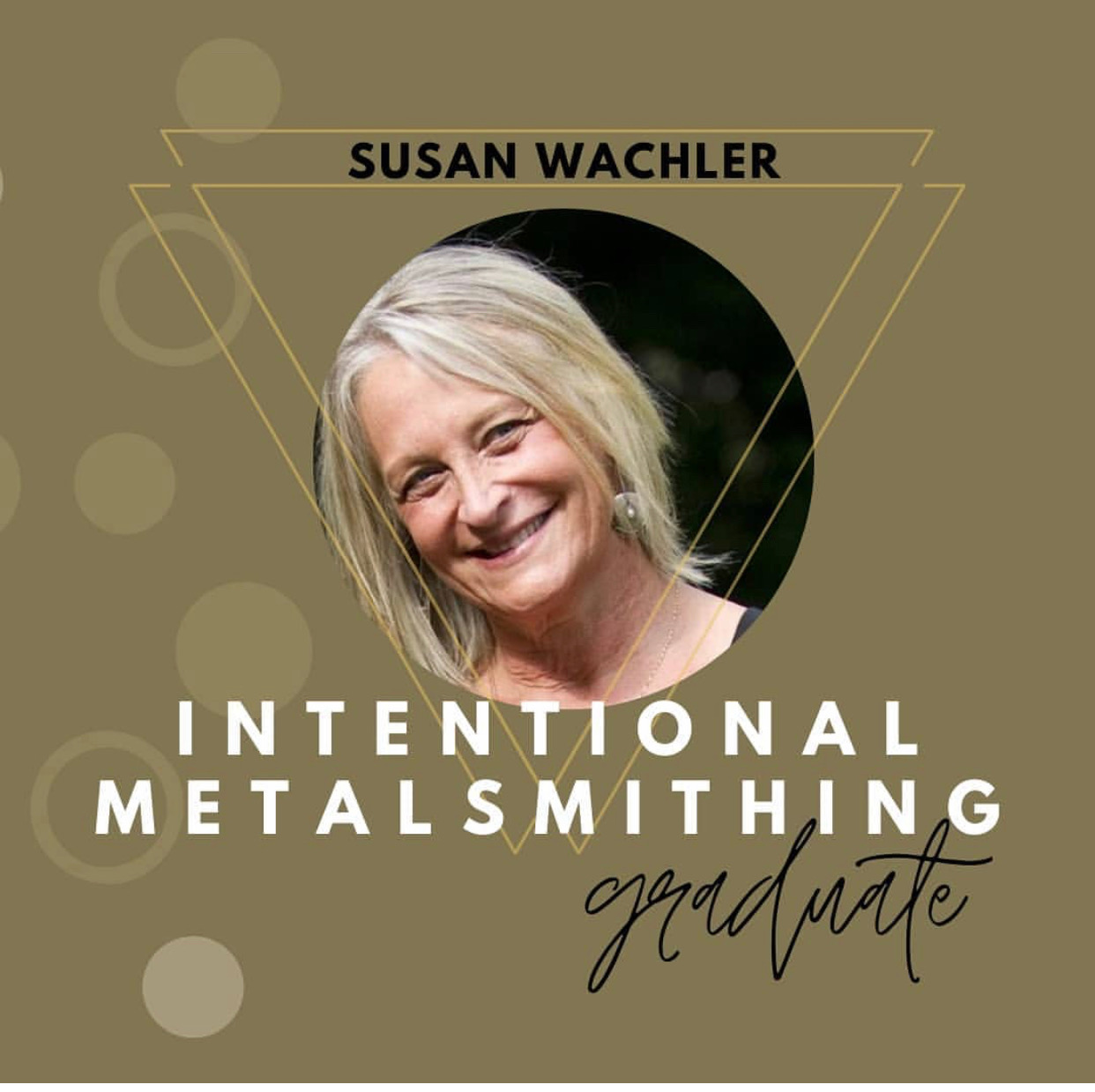 I love the mixed metals and everything else about this beauty!!
– Martha
The bracelet arrived today, and it's just spectacular. I'm really excited and so happy to have it. is extra special because it's your creation.
-N.
I came home tonight and discovered the treasure that arrived in the mail today. I absolutely love them…. both the earrings and the ring are exactly as I expected, and they're gorgeous. I just love your work!
– N
They arrived and they are gorgeous!! You really did a fabulous job and I love them very much!! My Mother's Day present to me!!
– ?
Thank you again my friend for your wonderful talent and expertise to pick the right stones and techniques to put together!!
Artistry with Sensitivity
I'm an ardent fan and collector of Susan's work. Her jewelry creations show a love of life – beauty, surprises, boldness, irregularities, uniqueness. She combines artistry with sensitivity.  I'm eager for more!
– Marsha
I just opened your Susie Jackson necklace.  Oh my Goodness ? It is so beautiful, so powerful and so full of Joy, All!  It feels spectacular around my neck and I'm loving this idea of wearing it, enjoying it and passing it on to the next powerful woman to embrace and share. I love this process, and what a wonderful way to connect with you. Tears!
– God Bless, Carolyn ☮️?
Susan I'm just blown away by your artistry. It's beautiful!!
– K
Artistry with Sensitivity
Susan, these are spectacular!
– CW
I believe that the most important single thing, beyond discipline and creativity is daring to dare.